Day trips from Rome
Have you decided to spend your holidays in Rome?
Have you organized your days in Rome and left for a few days but you don't know how to use it?
If your answer is yes, then with me you will have the opportunity to visit other places in our beautiful Italy, also choosing to do it with me means that together we will organize day trips from Rome.
You will have at your disposal a car and a driver who will take you to these beautiful places, we will wait for you to make your visit or for something else, so you will be free to visit whatever you want.
Most of the day trips from Rome last from 6 to 12 hours depending on the place we are going to visit.
Below you can find some descriptions of the places closest to Rome that can be reached on average from one hour to three hours by car:
Perugia Day Trip
If you decided to spend a day trip in total independence in the beautiful Perugia you landed in the right place , with us it is possible to visit the city without resorting to private mass tour and decide independently how much time to spend in admiring the place. A driver will take care of you from the start from your hotel , to the various movements that you will face during the day , until the return to Rome .
Below , some information about the city ;
Regional capital of Umbria is one of the most beautiful cities in Italy, founded by the Etruscans is a city of art, rich history and important monuments such as the Fontana Maggiore, Rocca Paolina, built between 1540 and 1543 by order of Pope Paul III , Palazzo Dei Priori in Gothic style was built between 1293 and 1297, the San Lorenzo Cathedral, the Basilica of San Pietro, places a must see … Perugia is also famous for three things, the Umbria Jazz, the 'Eurochocolate and the paintings of Perugino …
INFO:
Transfer from Rome centre to Perugia ( approximately 2 hours )
Arm yourself with flat shoes because you walk in Perugia
We have cars from 1 to 8 seats including the driver
Inquire by e-mail or in the form information
Florence Day Trip
If you are in Rome and want to visit another city full of history you can not help but to organized a day trip to Florence from Rome. Florence capital of Tuscany is one of the most important centers of Italy, it is considered the place of origin of the Renaissance and is universally recognized as one of the art and architecture. Florence is located in a position scenic, at the Center of a wide Basin with amphitheater and is crossed by Arno; In Etruscan the city was called with the title florentia. Since fourth century Florence was connected in Rome from via Cassia and was erected capital of the etruria and then go through the domination of other powers. As already mentioned Florence is known as the city of art, his heart is square Lordship with the majestic Palace old and close the famous Uffizi, one of museums most well known in the world, little far is the religious Center of the Cathedral of Santa Maria flower. The Arno passing in the middle of the city, crosses the famous Ponte Vecchio unique in the world with the characteristics workshops Jewelers in houses built on it. in addition to this Florence offers other museums as the Palatine gallery and Pitti Palace. The Center of the city is a Paradise for shopping and Recreation in addition to accommodate many nightlife.
INFO:
Transfer from Rome centre to Florence ( approximately 3 hours )
Recommended day trip duration 12 hours ( including transfers )
We have cars from 1 to 8 seats including the driver
Inquire by e-mail or in the form information
Sorrento Coast
It is a stretch of the coast of Campania, also famous worldwide for its natural beauty, is named after the city of Sorrento, one of the most areas of international tourism, the old town of Sorrento is on imposing terraces of dark rock that look out to sea. In addition to the natural scenery and natural beauty extolled, the Sorrento Peninsula also offers a range of typical gastronomic products that make it a viable destination for wine tourism such as mozzarella of Agerola, Provolone of Monaco DOP, limoncello, typical also of Capri and the Amalfi Coast, the extra virgin olive oil, citrus fruits, tomatoes of Sorrento … Only 2 and a half hour transfer from Rome to Sorrento
Amalfi Coast
A stretch of the coast of Campania, known throughout the world for its natural beauty, considered a world heritage site of UNESCO named after the town of Amalfi, looks like a balcony suspended between the sea is blue and the slopes of the Latteri Mountains,consists of 16 beautiful towns one different from each with its traditions and its peculiarities, including the most famous places is Amalfi, town founded in the fourth century A.C. , hosts to the Cathedral of St. Andrew the Apostle one of the most visited monuments in the coastal. Positano holiday resort since the time of the Roman Empire, are typical its rich courses of shops where you can buy local crafts, Ravello a small village situated at 350 meters high, one of the charms of the coast for the elegance of its villas… Only 2 ½ hours to transfer from Rome to Amalfi Coast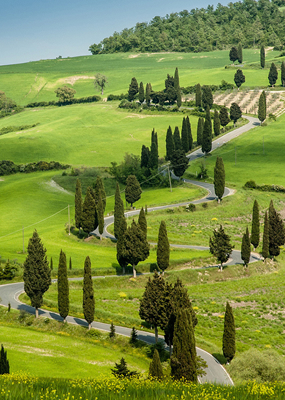 Val D'Orcia
A wide valley located in Tuscany, crossed by the river Orcia, characterized by landscaped nice views and a number of medieval villages like Pienza, Montalcino, San Quirico D'Orcia, Castiglione D'Orcia …
Val d'Orcia is not just land that offers beautiful landscapes, medieval villages and castles but is also a land that offers high quality gourmet products such as pecorino of Pienza, extra virgin olive oil , and the famous wine "Brunello of Montalcino"….
Just 2 hours from Rome…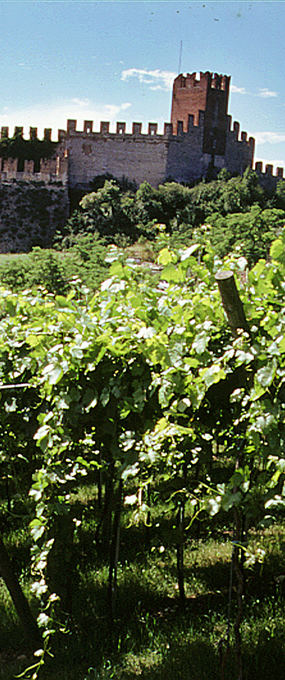 Castelli Romani Day Trip
A group of countries located to the southeast of Rome, as well as palaces, mansions, churches and museums..
The Romans castles offer places of great interest tourism and major events related to local traditions, do not miss Castel Gandolfo, overlooking Lake Albano where you can find the Papal Palace, the summer residence of the Pope, where within this palace it is the most important astronomical observatory known as the "Vatican Observatory"… Frascati dominated by the sixteenth-century Villa Aldobrandini, Grottaferrata, very medieval city, here you can visit the Abbey of San Nilo founded in 1004 by monks from the Byzantine Calabria, Nemi delightful town where you can admire a beautiful view of the countryside and surrounding azure, dominates the eponymous lake, on whose banks stands the Museum of Roman ships..
Beyond this the Romans castles are also known for their cuisine and for white wine,there are many "fraschette" that's going to have along the streets of these countries, the "fraschette" are local characteristic derived more often from old wine cellars where you can enjoy cheap, wine, olives, cheese, pork and typical Roman dishes …
Not to be missed…
INFO :
Transfer from Rome centre to Romans Castles ( approximately 45 minutes )
Recommended day trip duration 6 hours ( including transfers )
We have cars from 1 to 8 seats including the driver
Inquire by e-mail or in the form information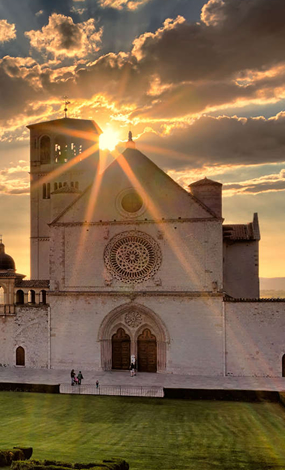 Assisi Day Trip
Organize with us a day trip from Rome in the small town of Assisi , a private driver will take you from your hotel and take you on this little town on the outskirts of Perugia.Infact is a small town in the province of Perugia in 2 hours drive from Rome, known for being the city where they were born St. Francis and St. Clare, Assisi is one of the most important centers of Christianity in the world, here you can visit the Basilica of San Francesco, the place that since 1230 preserves and guards the remains of the saint and the basilica of Santa Chiara…
INFO:
Transfer from Rome centre to Assisi ( approximately 2 hours )
We have cars from 1 to 8 seats including the driver
Recommended day trip duration 9 hours ( including transfers )
Inquire by e-mail or in the form information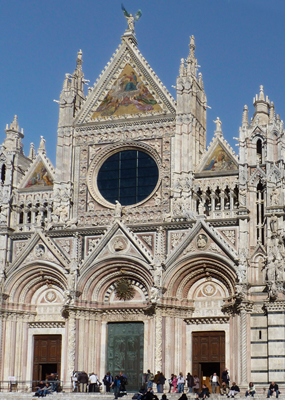 Siena
City of art, city of good food and the city of the Palio, just 240 km from Rome, located in the central-southern Tuscany, in the most famous and fascinating areas of Tuscany such as the Chianti hills, the Val di Chiana Senese, the Val D'Orcia, recognized by UNESCO is one of the most beautiful cities in Italy, the historical center is dominated by Piazza del Campo, theater of the famous Palio of Siena, there are many art treasures that offers this city including the Duomo, the imposing Medicea fortress, the metropolitan opera museum and many others…
Just 2 h 30 minutes from Rome…
Orvieto Day Trip
Small town in the province of Terni, but with a great history, bristling on a tuff cliff overlooking the walls, visit Orvieto is like crossing the story, in fact, you can find traces of all ages for almost three millennia…
Just 2 hours from Rome…
INFO:
Transfer from Rome centre to Orvieto ( approximately 2 hours )
We have cars from 1 to 8 seats including the driver
Recommended day trip duration 8 hours ( including transfers )
Inquire by e-mail or in the form information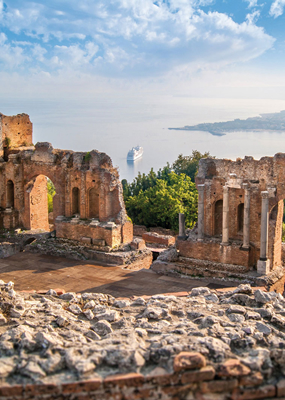 Ancient Pompeii Day Trips
City destroyed by the eruption of Vesuvius in 79, was covered under a blanket of ash and lapilli about 7 meters high,in 1748 they began the excavations of the city where they unearthed an archaeological site, he joined the list of heritages of humanity dell 'UNESCO and is the second most visited site in Italy…
Just 2 hours from Rome…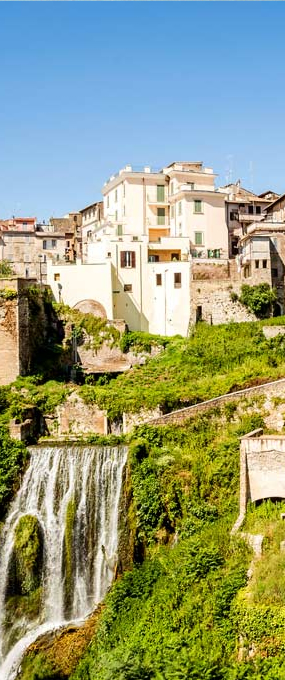 Tivoli – Day trip of Villa D'Este & Hadrian's Villa
If you decided to spend a day trip in total independence in the beautiful Adrian's Villa and Villa D'este you landed in the right place; Whit us it is possible to visit the villas without resorting to private mass tour and decide independently how much time to spend in admiring the beautiful villas, a driver will take care of you from the start from your hotel ,to the various movements that you will face during the day in Tivoli , until the return to Rome.
Tivoli is an ancient Latin city called by Virgil as Tibur. Tivoli was a confluence of different populations and this is confirmed by the existence of the large sanctuary of Hercules Victor. After being conquered by Rome was recognized as a Roman town and became home to many villas of wealthy Romans. In the Middle Ages Tivoli it was Episcopalian and escape its power sided with the Ghibellines, however this did not stop her returning to the heritage of the church. In 1550 he was appointed governor of Tivoli Cardinal Ippolito II d'Este, who promoted the construction of the famous Villa D'Este. In addition to the famous villa you can admire the various religious and other civic buildings such as Villa Adriana built by Emperor Hadrian, Villa Gregoriana, and Rocca Pia …
INFO:
Transfer from Rome centre to Adrian's Villa & Villa D'Este ( approximately 1 hour)
Recommended day trip duration 8 hours ( including transfers )
We have cars from 1 to 8 seats including the driver
Inquire by e-mail or in the form information tour